I spent this whole week on a new farm near Saint-Alban, Québec. They have three greenhouses, as well as  some giant gardens and a sugar shack. It's been a really great week so far. The whole family is really sweet and are also teaching me the odd French word or phrase, and for that I am grateful as I remember very little from school. For the sugar shack there are just under 1500 trees that are tapped. I went and looked at them and saw how they were all connected via a hose, the sap from all the trees drip into a hose that runs all the way back to the sugar shack. We also collect from 150 pails when the weather is good, those trees are right close to the shack. In the shack I have been learning a large variety of information about the syrup. Every time I go in there it smells slightly different, but always super 'sweet'.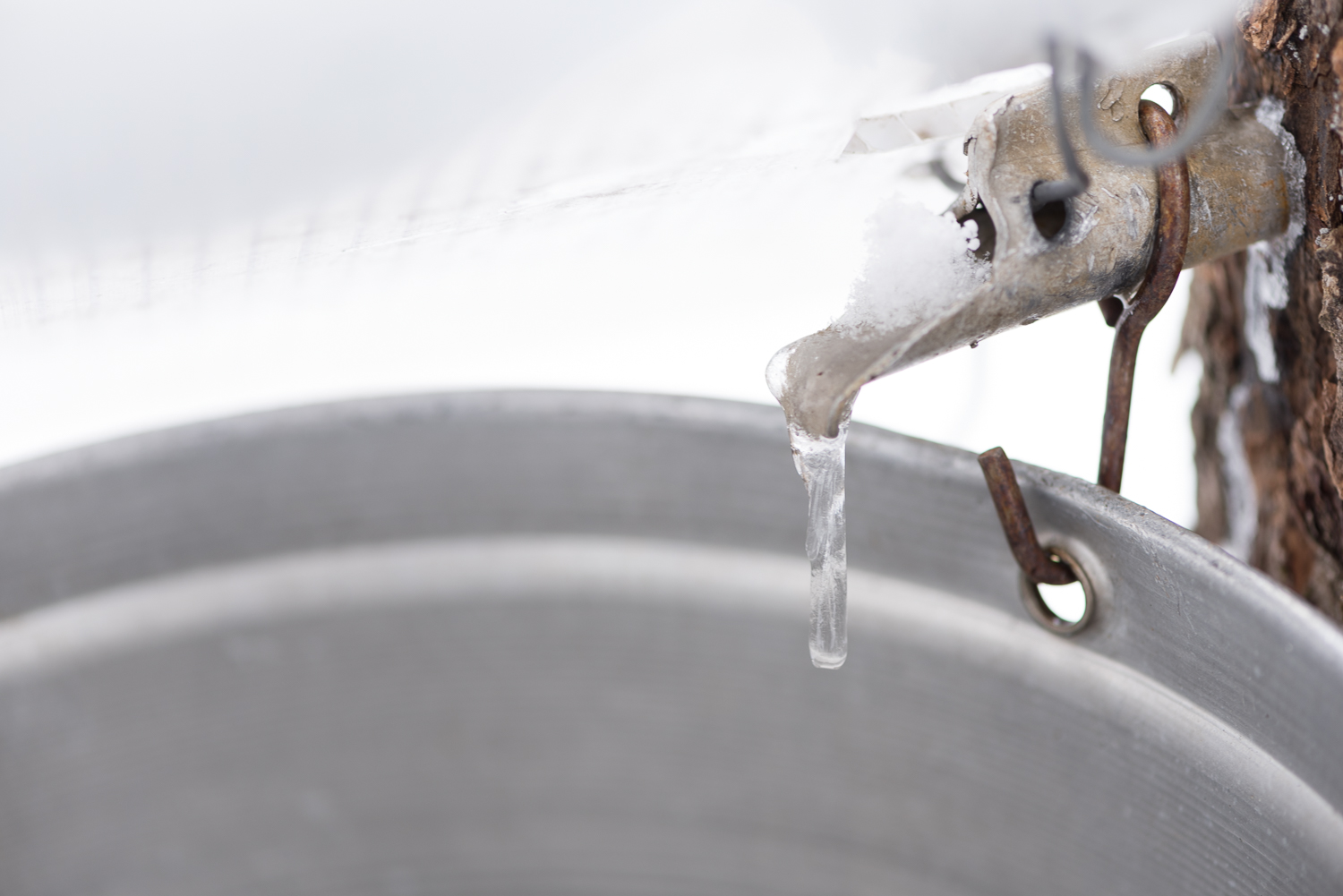 In the greenhouses the vegetables are all getting to the age that they are ready to be transferred into larger pots. I helped transfer 1000 celery plants into their own space. We have also prepared a herb salt to be sold, which included cutting all the garlic that goes with it.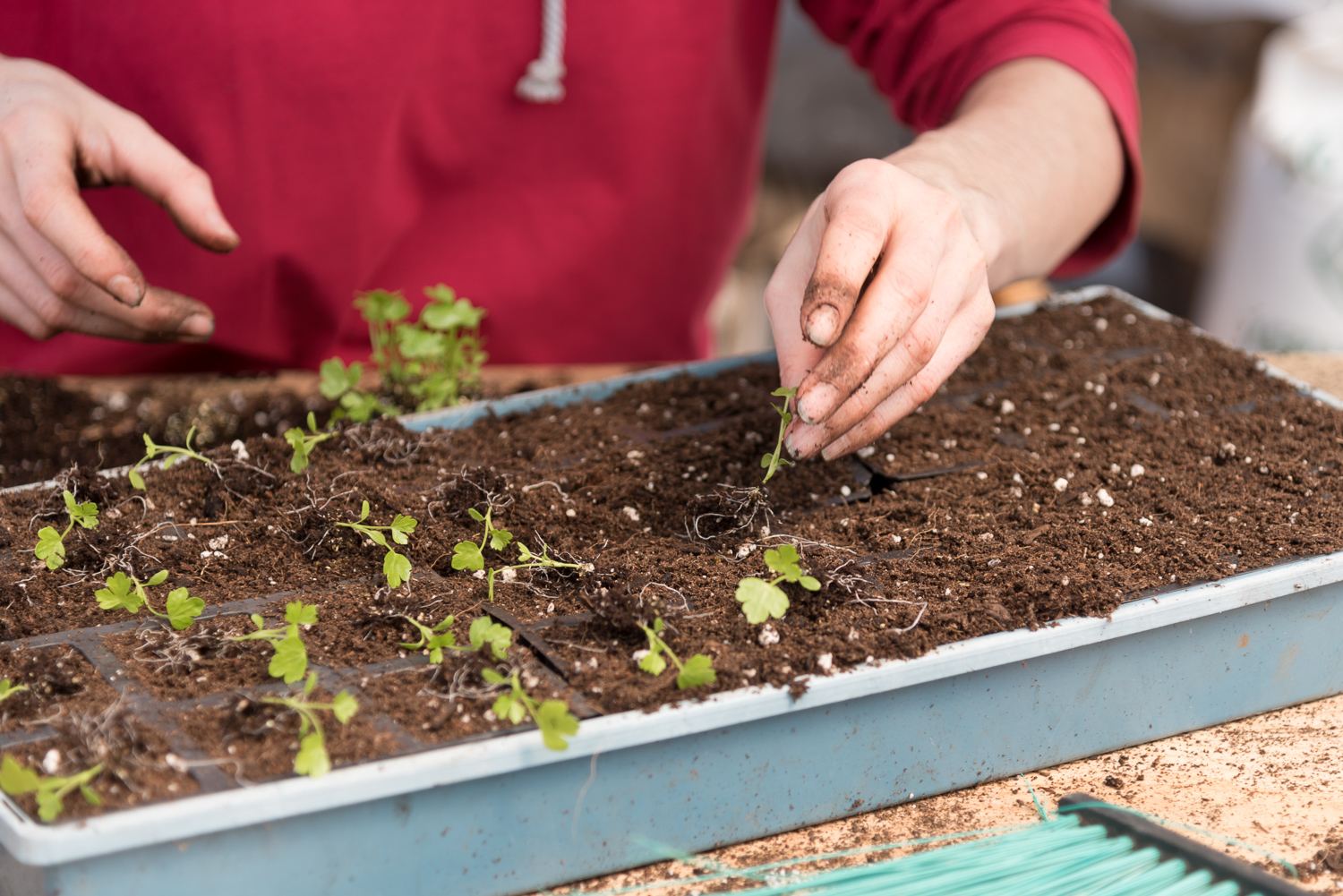 Charlie got to spend the week with Lana, the dog that lives on the farm, and 3 other doggy friends popped in throughout the week:  Manuka, Luna and Awa. They are all really sweet and it's always really nice to see him with new playmates. I often go on walks with Charlie and Lana as well. The landscape is gorgeous. There is a river that is starting to thaw out nearby, but on one part I was able to just lay down and enjoy the sounds of the trees.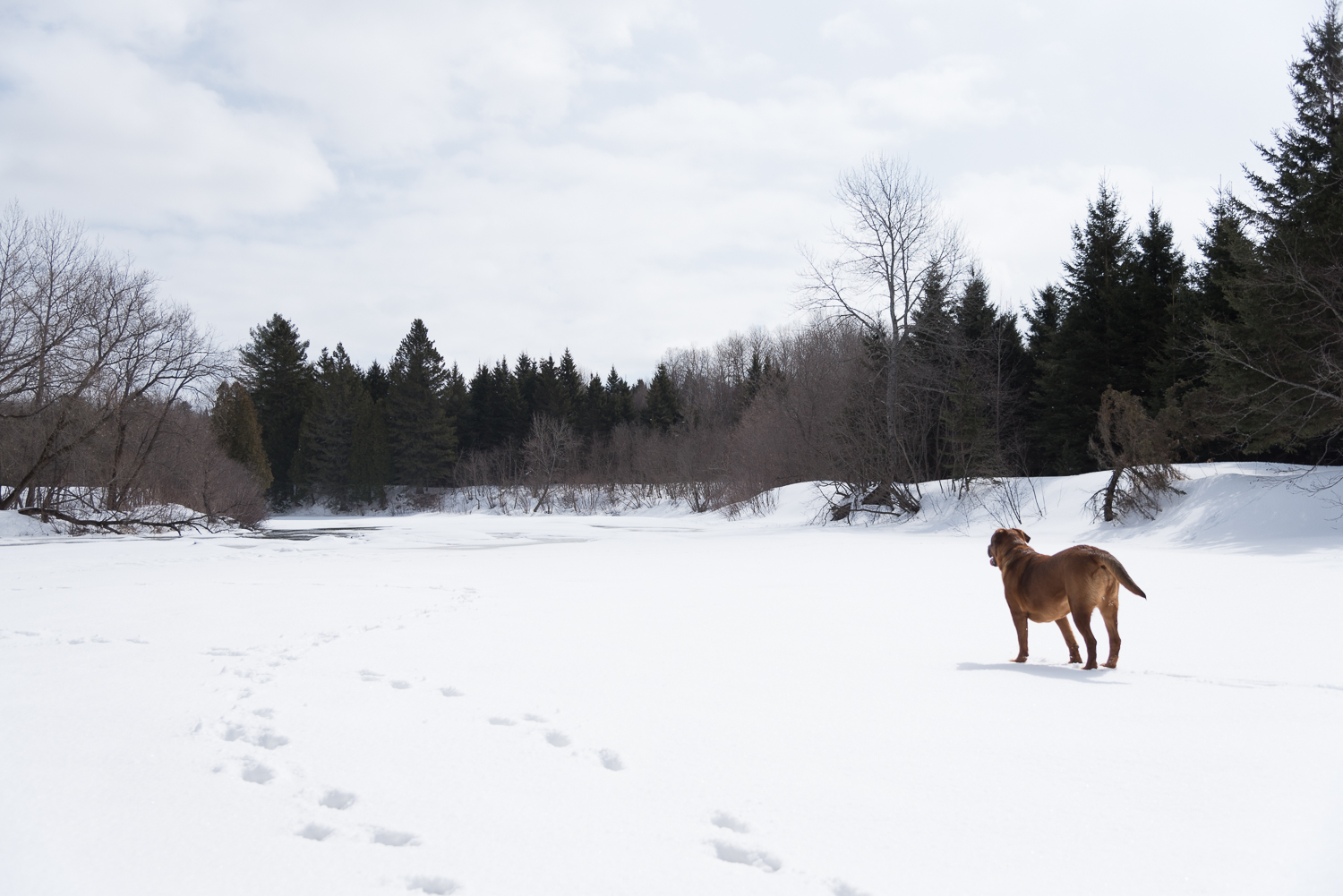 Unfortunately I will be leaving this farm by the end of the week, but I am quite excited to continue onto the Maritimes. While you wait for my next blog check out my 'Across Canada' gallery and follow me on Facebook and Instagram.