Once again I was on the road this week. I drove up to Sackville, NB where I toured around a bit with a new friend that I had met in the Saskatchewan sand dunes. It was a short but good visit. The next day I decided to head down to Hopewell Rocks on the southern coast of New Brunswick. I was lucky enough to meet one of the interpreters who showed me around. Obviously, I am very thankful for this as it is always nice to have an experienced pair of eyes showing you the ropes.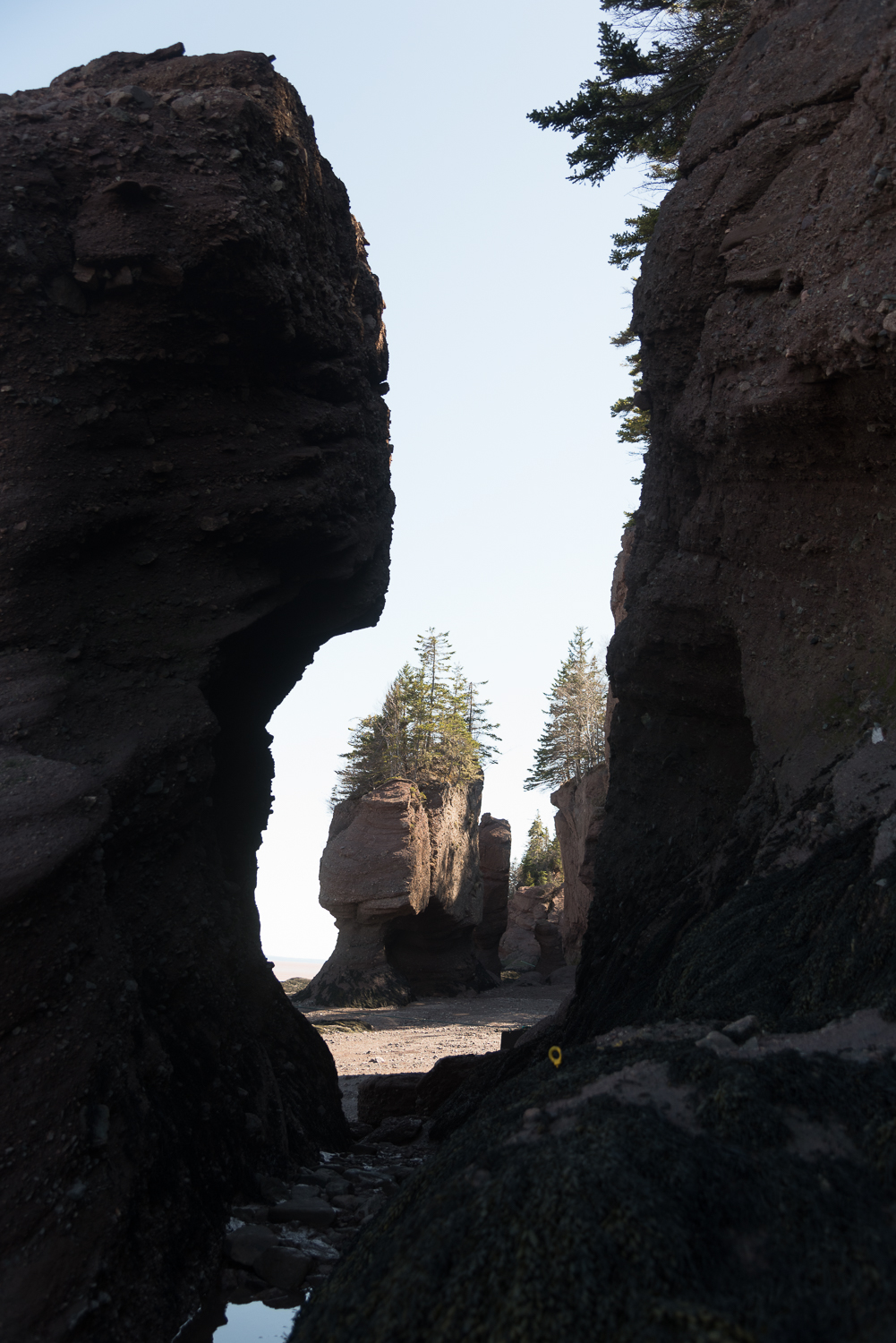 At the rocks, we ran into a few boys that were friends of the interpreters. They were kind enough to show me 'The Pumphouse' later that evening. It is a super cool bar. The seats of the booths are all signed, just like our old bunks at Hardisty Lake United Church Camp. After hanging out with these new I friends headed to Hopewell Rocks once more, this time at High-tide. Due to the current tide cycle, I saw a low-high tide and a high-low tide yesterday. Even though it wasn't at its extremes I was still quite impressed with the differences between the two tides. It's amazing to think of the volume of water being moved.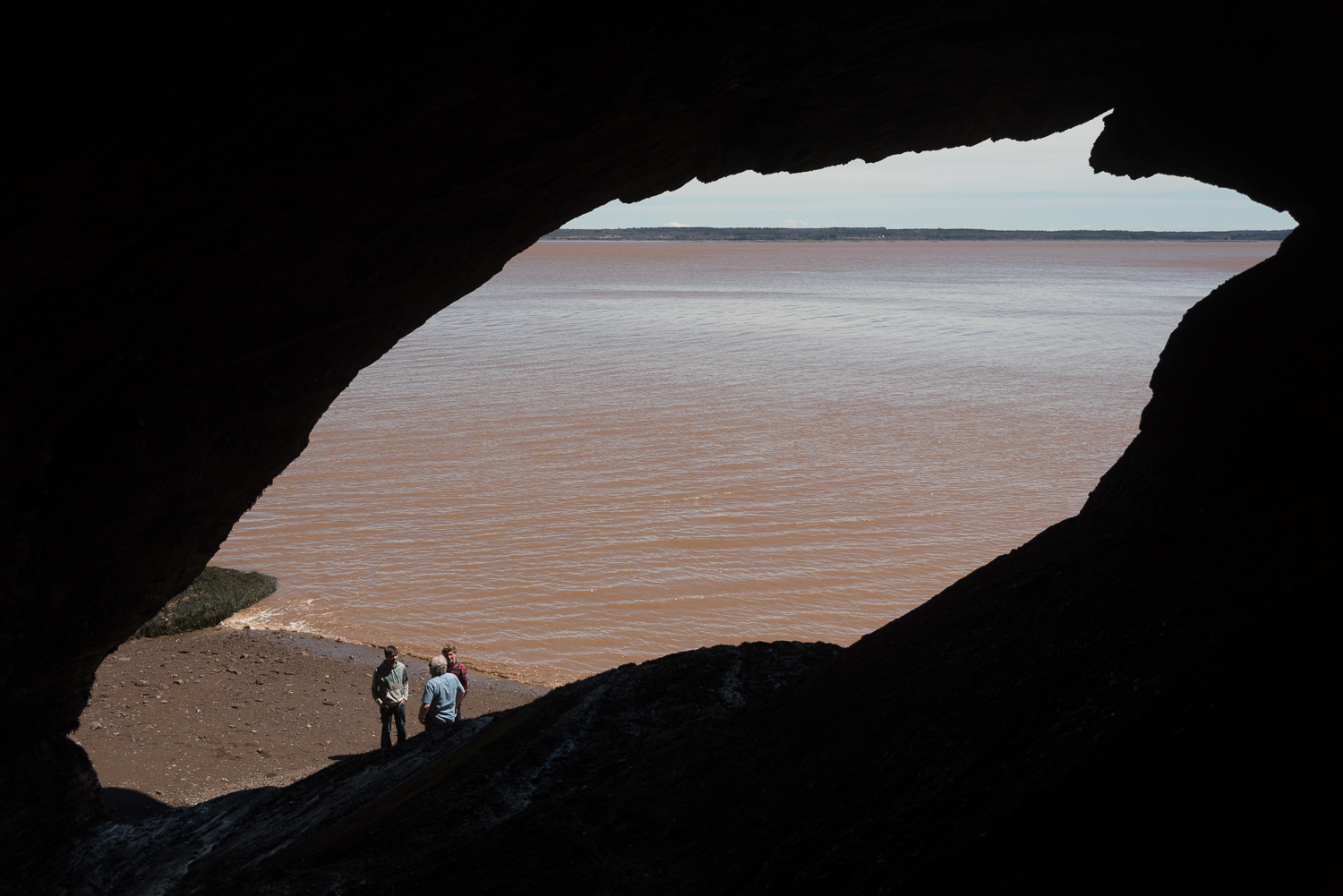 From there I carried on. I headed farther East into New Brunswick to find the cabin which Duncan and Maven, my brother and friend respectively, had built last year. It is of course still standing strong and is extremely well done. I spent a few days on the property there with one night in the cabin after cleaning it out from winter. Charlie had quite the time playing guard dog throughout the night there, presumably hearing wildlife outside. In the day we explored the woods and just the property itself. I couldn't help but feel like a pioneer when I came out of the woods into a field with a garden and cabin at the top of the hill. Charlie and I both quite enjoyed it there.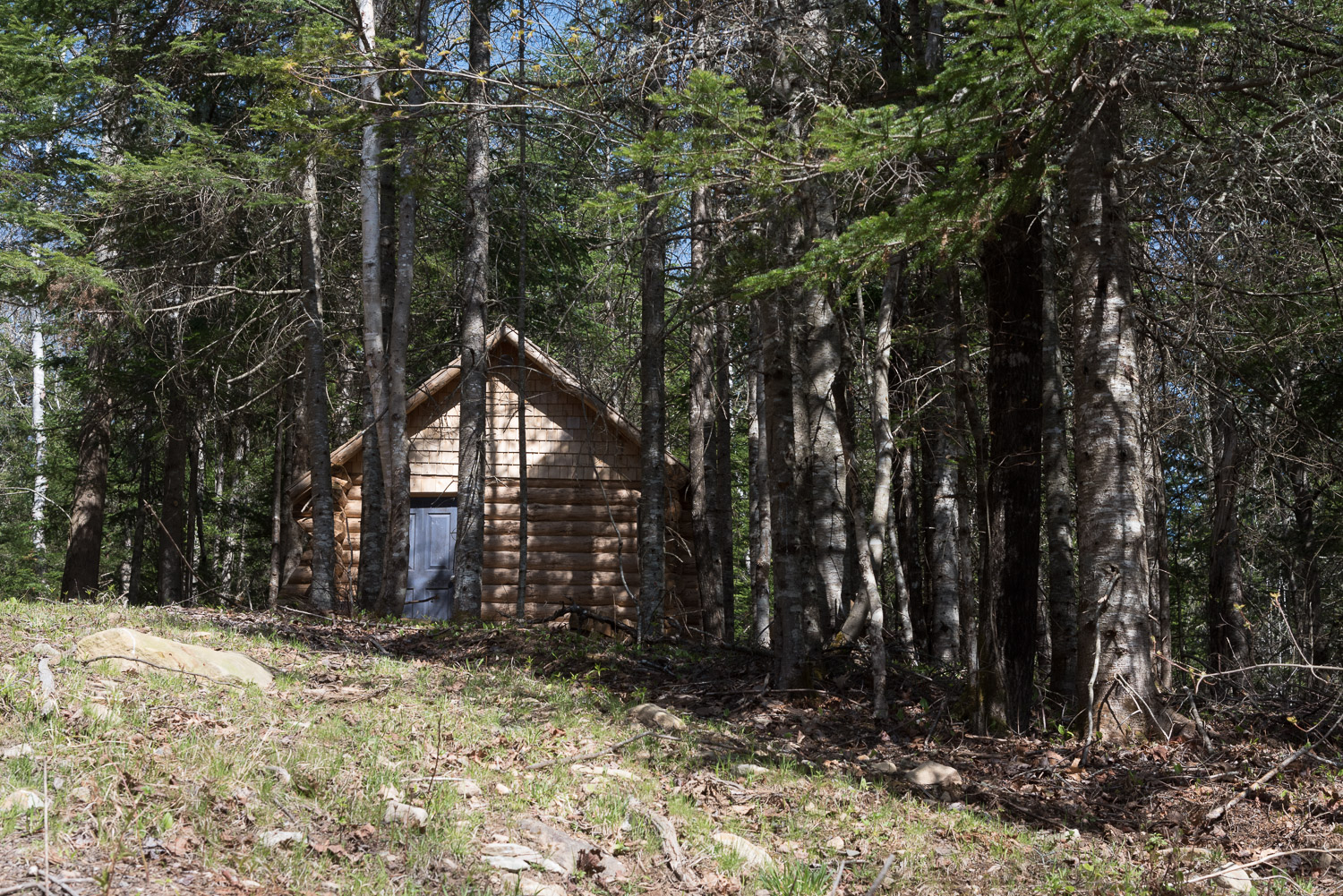 My week ended by heading towards the Saint Andrews area where I plan to attend Paddlefest this coming May long weekend. Be sure to check out my 'Across Canada' Gallery as images come up and follow me on Facebook and Instagram. I hope everyone has a great long weekend!